A better way to understand your power tools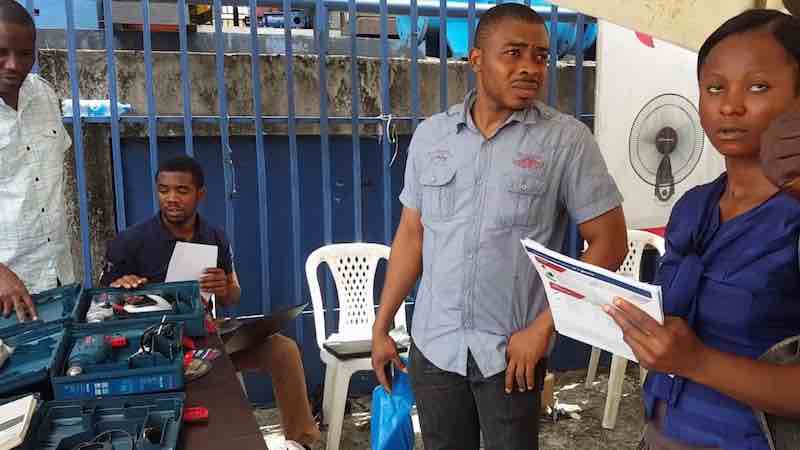 We review all Industrial Tools
Power tools
Cordless power tools
Hand tools
Wrenches and Drivers
Welding Machines
Tools storage
Measuring Instruments
Agricultural Equipment
Hydraulics
Test and measure
Medical equipment
Woodworking tools
Air tools
framing tools
HVAC tools
Whether you are in the market for hand tools, power tools, shop accessories, medical equipment or home improvement products, industrial products you'll find our reviews informative and helpful.
Over the past couple of months, we've been surveying our audience to see who makes the best tools – at least in their professional opinions. The answer, of course, is it depends. The best ratchet is likely made by a different brand than the best drill. You can break it down into trades, tool classes, power sources and so much more. But still, I wanted to know what the general perceptions are out there. So here's how our audience answers the question, "Who Makes the Best Tools?"
Industrial tools reviews.
We're a talented group of creative individuals interested in art, cinematography, design, music, and all niches in between.
Bosch power tools
Bosch power tools represents one of the best global power tools brand
Ingco power tools
Ingco power tools is an upcoming top quality brand
Dewalt power tools
Dewalt Power Tools is one of the best quality global brands
In Time past, impact wrenches were predominantly pneumatic, or air-powered, this made impact wrenches to be available and in use by only professional mechanics. However pneumatic tools need air and air can only be produced by air compressors at high pressures. The expense of an air compressor putting out a large volume of air at…
Oil is the lifeblood of the engine in your car or truck (or motorcycle, boat, airplane, tractor and so on). Plain and Simple. So people ask this question all the time How Frequently Should You Change Oil Filters? But as the oil circulates through the engine, it picks up any number of contaminants (in simple…
Continue Reading How Frequently Should You Change Oil Filters
---